FAQ - All questions about Cellmate2?
1. What is the emergency unlock for cellmate 2?
How to unlock with one click for cellmate 2? Are there hack problem for cellmate 2? Qiui team already solved the hacker problem already.
There is an emergency unlock way.Take the sim card pin and pick out the soft glue and poke it in as the image below. This is an irreversible process. Once this is done, there is no waterproof.


2. What should I do if I can't register for my cellmate 2?
First, please also make sure you download the right app.
If you use Android phone, please search "Qiui" in google play or APP store.
You can also download it from below link if you use Android:
https://play.google.com/store/search?q=qiui&c=apps
When register and you fill in your phone number, please don't fill in with "0" or blank.
If still can't register, we will help you:
Please provide your phone number to our email at contact@cellmatecage.com, I will let our technology to register it for you manually.
You can change your username or password later by yourself.
Our warranty policy or service only covers for purchases that are made on our website.
3. How to charge for cellmate 2? Cellmate 2 charger problem or battery problem
Use the Type-C to charge for you cellmate 2. There is also qiui dedicated data cable and you can plug it into the charging base.
Charging Mode:
Charging:red light on consistently.
Fully charged: Green light on consistently.
What should I pay attention to when charging?
It is normal to generate heat during charging. Remember not to put the charger close to your body during charging to avoid burns, and do not charge when unsupervised.
4. How do I turn it on? What is the color when I press the switch button?
After register and login, open phone bluetooth and give full access for your bluetooth.
Long Press the switch button (Press 3 seconds to 5 seconds), until the blue light is on, let go. At that time, the green light flashes, it means the boot is successful.
Press the switch button after login + tap on the adding icon and select device to bind it. You can also check the manual.
To unlock the device, please click the unlock on the app.
Please also note that:
The red light flash is prepared when the machine is turned on. The blue and green light will flash when the machine is connected, and the blue light will flash when the machine is connected.
5. Cellmate 2 shock function: Why there is no shock on cellmate 2? I can't feel the shock on cellmate 2?
Please make sure it connected succussfully with bluetooth. Give full access for your bluetooth.
On the Cellmate 2, there is an electric pad inside the cage of the tip that touches the head of the penis, which will get the shock.
6. How many rings for cellmate 2?
There is only one size for the ring. The ring size is fixed(diameter is 55mm). With 6-speed adjustable snap ring, you can adjust the ring snap to the fit position when press the lock button on the app. Please check the image below.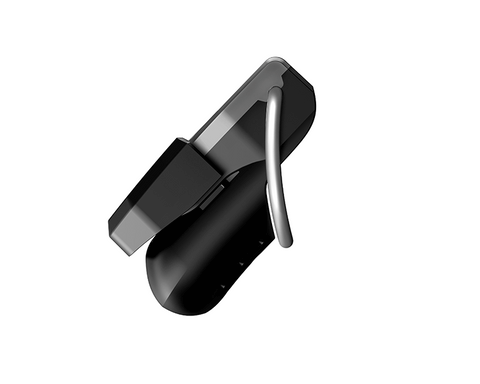 7. Avater problem: How to post and upload an avatar, or change the background?
When post or upload avatar or background, it need time to review.
After you upload avatar, there is a message shows as attached: "uploaded successfully,wait for review".
The same with the background.
Please make sure the avatar or background size is not too big.
For the post, after post, it will shows: "successfully post, under review".
After about 12hours to 24 hours, it will be reviewed and shown.
There will be human censorship, there will be pornography or political sensitivities that won't be approved.
10. Can it control in long distance? How far she can control the distance?
It can be controlled even in different countries by App. You just need to give the full control to your partners on the Qiui App.
11. How to login my cellmate 2? How to login my Qiui App?
Use your phone number and verification code. Or login with your user name and pass code.
12. How do you remove the Charger block from the device?
Just pull it out. The charger also needs to be unplugged when you wear it.
13.Hardcore Mode
Can not turn off the core mode for 30 days, these measures are to prevent scammers, so can not be changed. There is a penalty for breaking it, and the penalty is that the core can't be unlocked for 30 days. No more than one release from punishment, which limits his access to the owner
14.Time function and timer voucher
There's a penalty time. There's a reminder when he cancels the time.
The user can clear the locking record by himself, forcing the owner to unbind and the device to cancel the timing, forcing the first and second operation without punishment; After the third mandatory operation, the first period is 1 day, the second period is 3 days, and the third period is 7 days. The punishment within the period is that the corresponding operation cannot be carried out, and the punishment needs to wait for the end of the punishment.
The coupons are updated daily, twice a day. Mandatory cancellations are refreshed every month. System automatic refresh
Please also check the community in the QIUI app. There are some guide and videos.
15. Cellmate 2 guide:How to use cellmate 2, you can check the manual for cellmate 2
https://cellmatecage.com/pages/cellmate-2-0-english-manual-guide

16: You can also check the link for more playing methods:
https://cellmatecage.com/pages/cellmate-2-device-types-and-modes
https://cdn.shopify.com/s/files/1/0549/3915/6703/files/cellmate-device-type-and-mode.docx?v=1655631559
For the article above, there are more about how to re-set cellmate 2? How to bundle cellmate and how to invite friend to cellmate 2, etc.

If you have any quesiton, we are always here to help! Any questions, please feel free to our email to contact@cellmatecage.com. We'll Get Back to You within 12 Hours.